The Wheeler boys gotta have their toys
... but time goes by and toys change (this is now past history).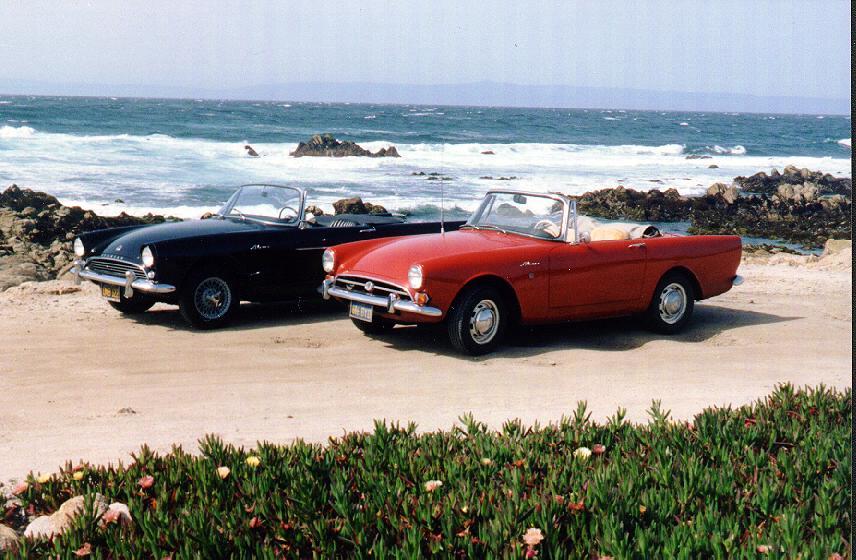 Kirk's was the red one -- a 1967 Series V Alpine
A daily driver in San Francisco bay area.
Photo taken on Seventeen Mile Drive, Pebble Beach, California.
The black Series II belongs to his friend James Downing.
It has been replaced by Karen's 1971 911T Sportomatic Porsche.

---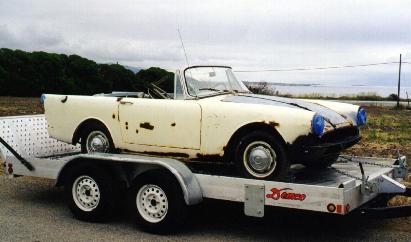 Keith's "Before"
This is a classic 1963 Series III with "great potential."
Sold to a friend. Hopefully will be restored and back on the road soon.
---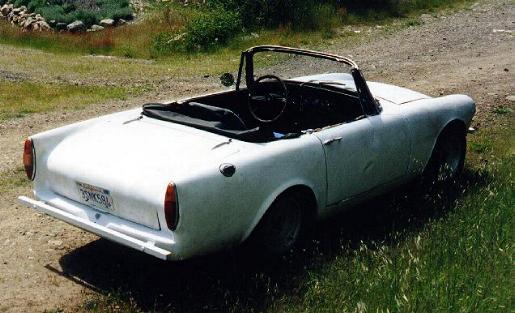 "Bondo Beam" Kirk's gift to Keith
a 1965 Series V Alpine
with a Pinto engine and transmission.
Fun runner but not a show car
Given to son Kent and back on the road again.
WANT TO LEARN MORE ABOUT THESE BRITISH SPORTS CARS?
Check out:
The Classic Sunbeam Alpine Owners Site
or
Sunbeam Alpine 1959-68