Drama I

Fall semester 1999
Instructor: Mrs. Wheeler
| | |
| --- | --- |
| | Drama students listen to actor, James Read, who played Caliban in Eureka's North Coast Rep production of Shakespeare's Tempest tell about how he developed the character. The class took a field trip to see the play and were very impressed. Mr. Read was impressed with their interest and questions and offered to come out to meet with them. He led them in some warm up exercises and showed parts of his make up. It was a very interesting afternoon. |
What this class is about: This is an art class. Yes, theater is considered an art. It is considered among the performing arts along with music and dance. Of all the arts, theater is probably the most communal art, requiring intense teamwork. That means it takes a large number of persons engaged in a broad variety of skills and specialties to produce and present a play. Besides the actors and actresses, the team needs playwrights, scenery designers, lighting electricians and costume and make-up artists. But, most of all, the play requires an audience.
How this class is organized: Each day you can expect a different and enjoyable warm-up theater game designed to build confidence in yourself and teamwork with each other.
Then we will launch into the lessons and activities that will expose us to the basics of theater and prepare us to present to an audience.
As in all art, real personal growth and learning comes from reflection and thinking about what we do, so during the last 5-10 minutes of the class period, we will write in reflective journals about our experiences that day. This journal will figure prominently in your grade for the class.
What to Expect
Games - daily and on-going - For the following purposes:
Warm up
Teambuilding
Movement and coordination
Pantomime
Improvisational skills
Diction
Preparation for presentations
Fun

Sequence of Activities
1. 1 week choral reading
2. 2 weeks Giving the demonstration speech
two speeches - one can be with a partner
purpose: to gain confidence an experience in the following:
speaking before a group
organization and sequencing
speaking with clarity
3. 2 weeks Storytelling
Reading picture books to little kids
"Telling" the folk tale, fable or classic myth "story"
4. 3 weeks Oral interpretation
Readers Theater
Dramatic interpretations to poetry
Trios, Duos, Solos
Diction and memorizing
5. The Tradition of Theater
1 week Early Greek and Roman
3 weeks: scenes from Shakespeare
2 weeks: The American Melodrama
(you'll write and enact your own)
If the timing works, perhaps we can present one or two at the Christmas Program
6. 3 weeks Final Project - the Character Biography
research
script writing
character development
costumes and props
monologues
Grading
50% Reflective Journal. This is where you will show your learning process by reflecting on what happens in class and in your thinking. This will not require acting talent, only introspective reflection and the ability to put it into writing. This will be private between you and the teacher. At a minimum, this will be done weekly. There will be frequent prompted writings as well. BS will not be acceptable, so plan on exercising your sincerity muscles.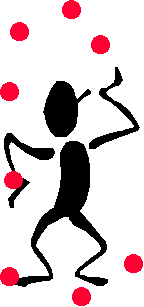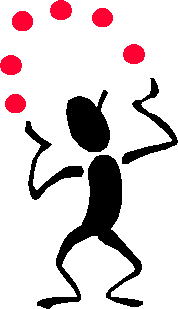 50% Presentations. These will be graded in various negotiable ways usually to a prearranged rubric. Possibilities include:
Self evaluation
Small group evaluations
Whole class evaluations
Teacher evaluations

Citizenship and behaviors
No grade category will be established for this because everyone will be
involved and committed to the class purposes
courteous and respectful to everyone in the room

Less than such behavior will not be tolerated -- should you choose to behave otherwise, you will simply be denied membership in the class. Mr. Fleming has room in his classroom for you.
Of course, in a class as active as a drama class, people will forget. Subsequent to such a lapse in memory, nothing short of immediate apology and remedial behavior will be accepted.
Attendance and make-up
Because this is a 6th period class during athletic season, there will be numerous necessary absences. Therefore, there will be no attempt to put on a public play. You will, however, be obliged to make up any missed presentations by arrangement within the week of your return. If you miss a group presentation, you may be putting your group's grade in jeopardy, so plan accordingly. If you know you're going to be absent, it is always best to plan ahead and contact your group mates and the teacher.