Class_of_54_Reunion_2009-pizza_night (28 images)
Many from Corning Union High School's class of 1954 gather to celebrate their 55th Class Reunion. On the evening of Friday, June 19, 2009, many met at the local Round Table Pizza for a fun time of food, drink, and, most of all, great conversations including updating friendships and many reminiscences. Not all are identified here and last names are not used. If you have any comments, corrections or suggestions for additions, please contact Keith. CLICK HERE to visit the album of the 2nd night, the banquet in Orland. Sorry, we took no photos of the Sunday morning breakfast gathering at Corning's Iron Skillet restaurant.
Click a picture to see a larger view.

---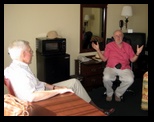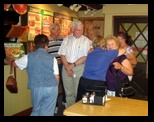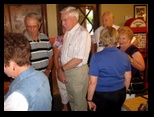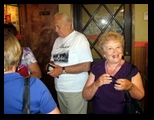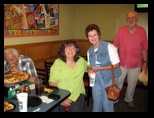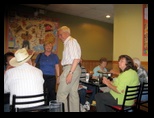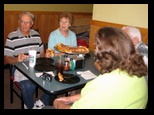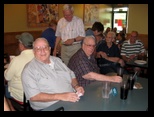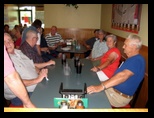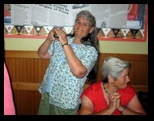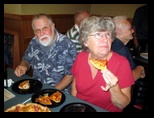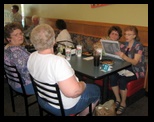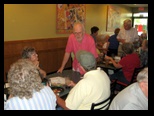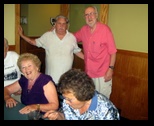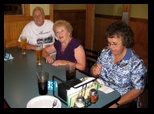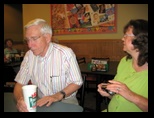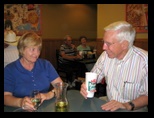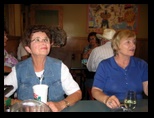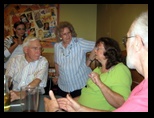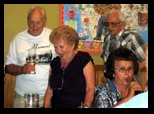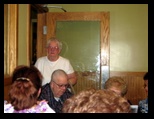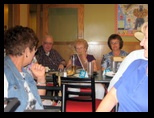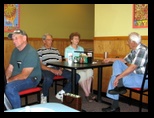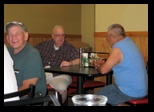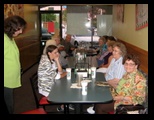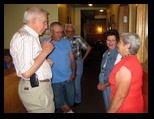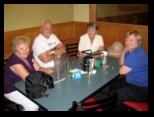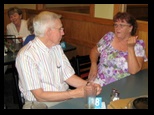 To the banquet album To WheelerFolk.org homepage To Wheeler Family History & Photo Albums