A Little History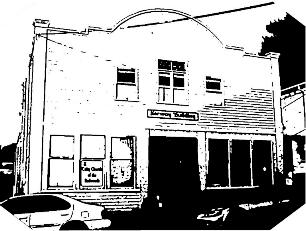 Our lodge building was originally built by the Normana Literary Society in 1906. The Sons of Norway and Daughters of Norway bought the building in 1926. At this time the two lodges merged, taking the name Fram 13, Sons of Norway.
It is a wonderful old building, with two full kitchens, one upstairs and one downstairs.
In the main hall there is a stage with original movable framed canvas props and roll down painted canvas backdrops. One backdrop is a picture of Leif Ericksen with "Founder of America" written at the bottom. Off of the stage are stairs going down to the basement where there are three dressing rooms. Over the years that old building has had many spirited meetings, dances and social gatherings.
At this time we have 87 members. Over the years, the majority of active members have passed on, and there are now only a handful of members who take active participation. In order to maintain our building, we have the downstairs rented to the Unity Church. We still hold our meetings and other small functions upstairs.
We are a little isolated here in Eureka as far as other Sons of Norway Lodges go, the closest being in Redding, a 3 hour drive away.
Through the years Fram 13 has hosted three District Conventions. The first in 1936 (we were in District 2 at that time), the second in 1956, and the last was in 1992. (We did the one in 1992 with 8 people participating in the planning and completion for the 4 day event)
Even though our lodge active membership is small, being stubborn (and a little bull headed) Norwegians, we carry on. This year alone, with 4 participating members we hosted a public Smorgasbord, and a Lutefisk/Meatball dinner, in conjunction with the Calvary Lutheran Church. We also represent Norway in the local Scandinavian Midsummer Festival. The festival is in conjunction with the other Scandinavian Lodges in the area.
Our only "claim to fame" is that we are the only lodge in Sons of Norway that owns its own cemetery. The original intention for the cemetery was to bury single Norwegian men who died with no family in this country. Norwegians always take care of their own.
by Carol R. Daniels
date: March 2001